Mechanical parts
From Just in Time
First axis. a little wobbly, I plan on guiding the sliding plate along one of the sliders (the right one, closest one in this picture).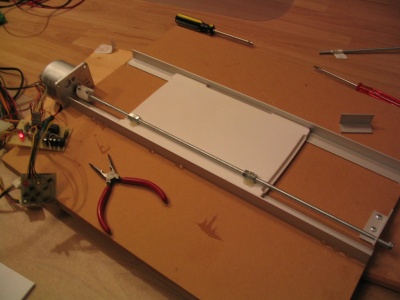 Second axis is by far not complete or thought out yet. These pictures show a first attempt.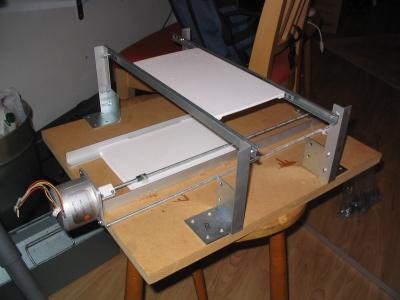 One idea to adjust the second axis in the horizontal plane. Adds unwanted flexibility though.